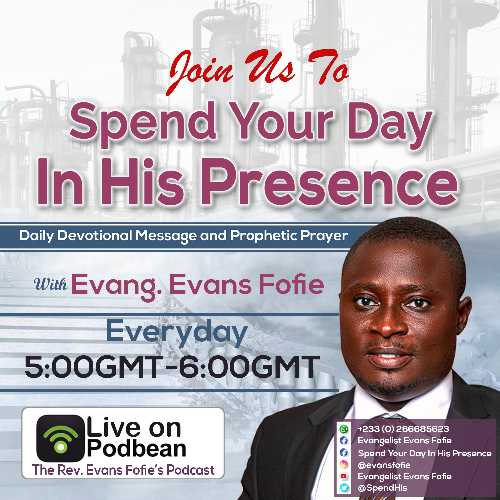 DEALING WITH FOUNDATIONS
Foundations of any structure is as important as the foundation itself.  Your foundation will determine the kind of structure you can put up.
What is the spiritual foundation laid on your behalf by your
Ancestors – Through generational transfer
Parents - Through womb transfer
Yourself – Through your action and inaction
Psalm 11:3
If the foundations are destroyed,
What can the righteous do?
TO SUPPORT THIS MINISTRY AND THIS BROADCAST ,
Become our Partner by text/whatsapp to +233(0) 2666 85 623
Support us by buying a Golden Beans from this premium section of the podbean app
Support through Mobile Money (MOMO) through +233 (0) 244 18 34 50
Support through PAYPAL ACCOUNT wiessef@yahoo.com
Thank and God Richly Bless you for supporting
Enjoy the live changing Teachings and Prophetic Prayer Audio